A & A Glass Co
2300 Dallas Street
Aurora
,
CO
80010
USA
Telephone:
+ 303 351 5523
Telephone:
+ 303 364 7438
Common Hints For Repairing Damages On Window Glass Promptly
No one can possible live in a house that does not have windows. This is because windows are an important feature of houses. They help with the proper ventilation of the rooms in the house and they add to the overall aesthetics of buildings.
If you want to know what is happening outside the house, you can also have a view through the windows. Moreover, they are easily damaged because they usually face outdoors; this is why you may need window glass repairs.
However, before you start learning about how to repair windows when they are damaged you may want to place a premium on preventing such damages from occurring in the first place. You need to take preventive measures such as ensuring that your kids do not go about scratching the windows when they are playing.
You also need to ensure that the play of your children does not involve the throwing of hard objects like stones and pebbles.
There is probably some truth to the saying that those who live in glass houses should not throw stones. This goes a long way in keeping the windows in the house from needing repairs.
Now, concerning the art of repairing damaged glasses, you will need to possess deft, patience and the right tools if you will do it effectively. With such a combination, you will be able to do minor repair works yourself. One of such minor repair works include getting rid of scars from the windows. Scratches are the last thing that you want because they are usually amplified by light.
If there are scratches on your windows, you can easily eliminate them by making use of simple nail polish.
Do not join people to make the mistake of thinking that you can rub of a scratch. In fact, rubbing it will only make it more pronounced. You can remove scratches by applying a generous dose of nail polish on the area of the scratch.
After you might have applied the nail polish, you will need to leave it on the surface of the scratch for up to three hours. This will enable to polish to be completely dry. Once the polish is dry, you will need to clean it off so that only a thin line of polish is on the line of the scratch. You can clean the excess polish by making use of a nail polish remover.
Nonetheless, before you commence anything that could be regarded as a repair work around glasses, you need to think safety first. This means that you should done protective gear for your face and wear goggles for the protection of your eyes. This will ensure that you do not sustain injuries if something should go wrong.
Moreover, it is better to leave some kind of repair works to the experts.
If you have a broken window glass of if the windows in your house have irregular shapes, you may want to call on a professional for the repairs. More so, if the panes are heavy or if you suspect that the windows are broken and would need a replacement you should call the experts.
Window Glass,Window Glass Replacement,Window Glass Repair,Window Glass Types,Glass Windows and Doors,Double Pane Glass Window Replacement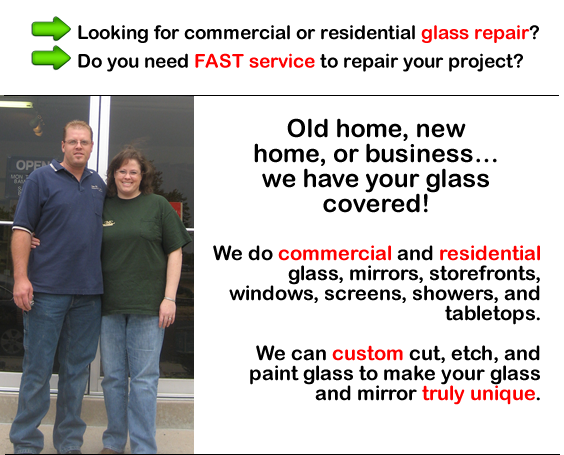 Please use the contact form to the right to send us a text message.
Or just call the owners Scott or Dori Larson at: (303) 351-5523