A & A Glass Co
2300 Dallas Street
Aurora
,
CO
80010
USA
Telephone:
+ 303 351 5523
Telephone:
+ 303 364 7438
A Look At Basic Materials Required For Home Window Repair
It is very difficult to do your home window repair especially if you have no experience with hand tools. It is always advisable to seek professional help whenever necessary. A&A Co is a reputable company that will be of help in doing these repairs. The tips below will also be helpful in helping you do your home repairs. You can also find some helpful information at BestAuroraGlass.com

It is very important to have a plan, proper tools and determination to see the work through.
You will encounter different types of repairs depending on the window you intend to repair. You may need to replace the glass or you may to do some welding. If the materials that need repair are wooden, a different approach will be necessary.
Safety is a key proponent when working with any hand tool. You simply must have proper protective clothing. Some of the most common protective clothing you will require for this job includes gloves, goggles, safety boots and an apron. It is believed that working without proper protective clothing is a leading cause of accident in most workshops.
Tools are another key factor when doing your repairs.
Some common tools you must have include putty knife, hammer, chisel, tape measure and spirit level. It is important to note that some of these tools are specifically used to do repairs on specific windows. For instance, the putty knife will only be used to do repairs on a glass window.
To do your repairs you need different materials depending on the repair at hand. To fix broken glass, you need some masking tap, a new piece of glass, linseed oil and putty. To repair broken wood, you will need new pieces of wood and some nails. You may also require some wood glue. For metallic repairs you will need some electrodes for your arc welding.
To fix broken glass in your windows the following steps will be useful.
First you must remove the pieces of glass still attached to you the window frame. Once all the glass is gone, the next thing would be to remove all the old putty from the frame. With the old putty out of the frame, you can now fix the new glass to your frame. It is important to soak wood frame with linseed oil or use rust resistant paint for metallic frames before fixing your glass.
Fixing wooden ones is fairly easy. You only require some good workmanship with your tools, proper tools and common sense. It is important to note that some repairs can be complicated and will need professional help, this tips only apply to simple repairs.

Most repairs will need a keen eye, experience with your tools and common sense.
To repair metallic windows you need to weld the broken metals with you welding machine. You may also need to do some soldering work; all these will depend with what kind of repairs you are dealing with. Home window repair can be easy if you know what you are doing and have a plan.
Home Window Replacement Glass,Broken Window Glass Replacement Cost,Fix Glass,Window Glass Repair Ideas,Home Window Glass Repair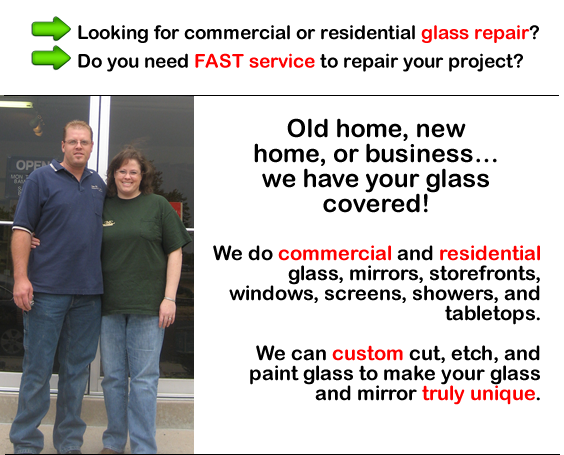 Please use the contact form to the right to send us a text message.
Or just call the owners Scott or Dori Larson at: (303) 351-5523